| | |
| --- | --- |
| | It is currently Wed Feb 21, 2018 8:58 am |
View unanswered posts | View active topics
Details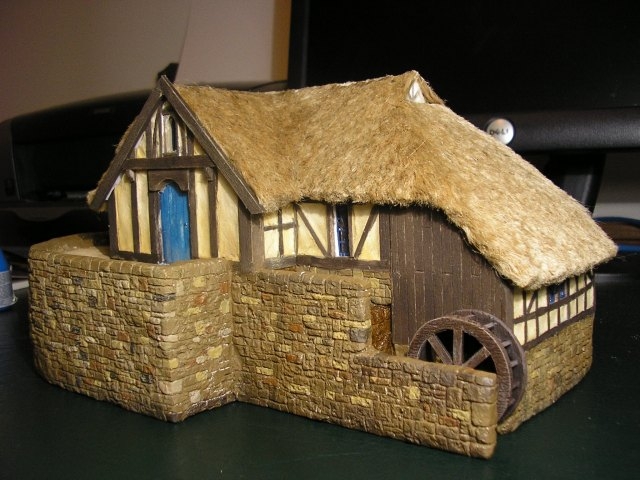 Details

Uploaded by:

Imagename:

Sandyman's Mill at Bywater

Image BBCode:




Image-URL:

Uploaded:

Tue Aug 31, 2010 11:44 am

Views:

1468
Author
Comments
TheBucklandBrewer

Posted:

Tue Aug 31, 2010 2:05 pm


Joined: Mon Feb 09, 2004 5:44 pm
Posts: 1489
Location: Lokeren, Belgium

Wonderfull Alan!

The roof makes me smile spontaneously...

Perfectly worked out though, never seen it done any better than the way you did. TOP!

Now, where's the rest of the Shire?




Gandlaf the Grey

Posted:

Thu Sep 02, 2010 6:34 am


Joined: Thu Aug 13, 2009 6:37 am
Posts: 3499
Location: Hull UK

If it wasn't for the screen in the background it could be mistaken for real - wonderful work




UNKNOWN

Posted:

Fri Jan 25, 2013 8:24 pm


Joined: Mon Jan 21, 2013 8:42 pm
Posts: 46
Location: In the shadows....

this would make an awesome terrain model!