| | |
| --- | --- |
| | It is currently Fri Apr 20, 2018 2:59 am |
View unanswered posts | View active topics
Details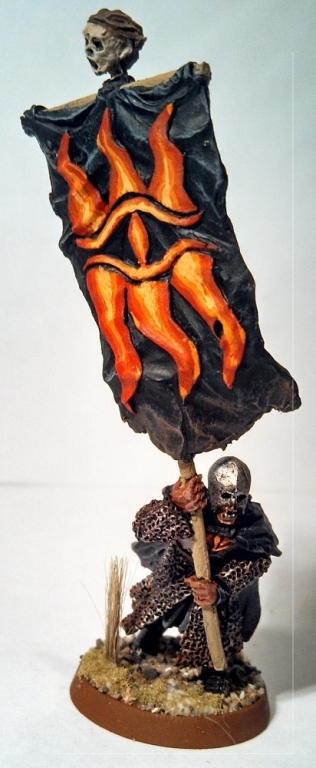 Details

Uploaded by:

Imagename:

Black Gaurd Banner 1

Image BBCode:




Image-URL:

Uploaded:

Fri Mar 08, 2013 12:31 am

Views:

697
| | |
| --- | --- |
| Image taken on: | Thu Mar 07, 2013 7:04 pm |
| Focus length: | 4.36 mm |
| Shutter speed: | 1/29.99400119976 Sec |
| F-number: | F/2.4 |
| Whitebalance: | Auto |
| Flash: | Flash did not fire |
| Camera-model: | XT907 |
| Metering mode: | Average |
Author
Comments
Constantine

Posted:

Tue Mar 12, 2013 6:30 am


Joined: Tue Jan 10, 2012 3:20 pm
Posts: 979
Location: Boston, U.S.A.

Hoo hoo this is one scary orc. The bright colours of his banner create a great contrast with the dark colouts of the orc.




Sacrilege83

Posted:

Sat Mar 16, 2013 3:02 pm


Joined: Wed Jul 08, 2009 1:13 pm
Posts: 1460
Location: Montreal, Qc, Canada

Nice banner and the design on the back of his cape.




GothmogtheWerewolf

Posted:

Sat Mar 30, 2013 9:16 pm


Joined: Thu Jun 23, 2011 3:04 pm
Posts: 6320
Location: Mourning with Fimbulla the Huntress

This models is great too, i love the painting in general and the banner. However, I think the cloak loos silly with a design which detracts from the banner and the ideology of Mordor imo.