| | |
| --- | --- |
| | It is currently Mon Feb 19, 2018 5:55 pm |
View unanswered posts | View active topics
Details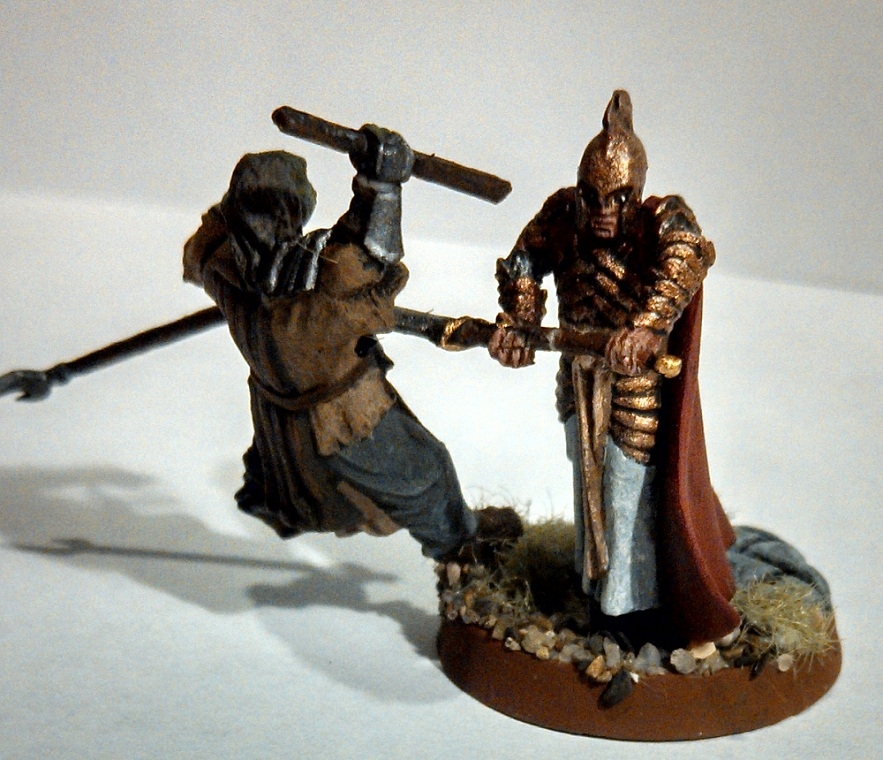 Details

Uploaded by:

Imagename:

High Elf and Orc 1

Image BBCode:




Image-URL:

Uploaded:

Thu Mar 14, 2013 12:00 am

Views:

755
| | |
| --- | --- |
| Image taken on: | Thu Feb 14, 2013 7:03 pm |
| Focus length: | 4.36 mm |
| Shutter speed: | 1/29.99400119976 Sec |
| F-number: | F/2.4 |
| Whitebalance: | Auto |
| Flash: | Flash did not fire |
| Camera-model: | XT907 |
| Metering mode: | Average |
Author
Comments
Azog

Posted:

Sun Mar 24, 2013 9:50 am


Joined: Mon Apr 12, 2004 5:53 pm
Posts: 893
Location: Sheffield, UK

Again another very dynamic pose. How does it not unbalance ? Is it counterweighted in some way ?




BillFerny333

Posted:

Mon Mar 25, 2013 10:58 pm


Joined: Wed Feb 13, 2013 10:55 pm
Posts: 276

Many thanks Azog! In a way it is. I had some extra greenstuff from making the conversion, and I used it to make the stone work on the back on the base. It ended up being opposite the orc. It wasn't intentional, but it may contribute to balancing the model.




GothmogtheWerewolf

Posted:

Sat Mar 30, 2013 9:14 pm


Joined: Thu Jun 23, 2011 3:04 pm
Posts: 6320
Location: Mourning with Fimbulla the Huntress

Great conversion this, had to comment